Local 121 seriously takes their obligation to their customers of providing the best each season has to offer.  Their mission is to serve the best locally-raised foods available:  vegetables harvested in season by local farmers who care about the health of their land and your food, meats raised in their New England pastures, with no inhumane confinement, antibiotics or growth hormones.
 Their suppliers are small-scale New England farmers, cheese makers, and other food artisans. It's their goal to provide warm, gracious service and share their dedication of locally harvested ingredients with their patrons.
 You're not only enjoying a world-class meal in an elegant setting, prepared with the finest and freshest ingredients available, but you're also supporting small family farms and local artists in Rhode Island and New England.   For more information on this seasonal food restaurant, visit Local 121.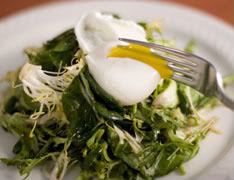 For updates on seasonal food and drink, please follow us on Facebook.
Number of View :1327