Peter Lowell's features only the finest organic ingredients available. During summer months over 60 percent of their produce comes from Sander's Field Farm, their own fully dedicated Certified Organic Farm.  Their attitude towards business is one where people, animals and the environment come before profits, where organic is a way of life, and where the highest quality cuisine is a top priority. They support farmers who use sustainable agricultural practices and their produce comes solely from organic sources.
Join the staff at Peter Lowell's in celebrating friends, family, sustainability and some of the most exciting new world cuisine this side of the Mississippi.  For more information on this fine organic food restaurant, visit peterlowells.com.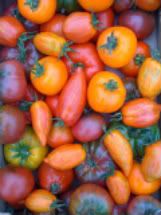 For updates on seasonal food and drink, please follow us on Facebook.
Number of View :2149